Now is the time for Americans to educate themselves on racial inequality and oppression in the US.
Protests in the wake of the killing of George Floyd swept the country this week, and more Americans are talking about how to be an ally for Black people. In this era, it's not enough for allies to say they're "not racist," activists and leading scholars are saying. Instead, we have to actively adopt anti-racism, which is the set of beliefs and actions that oppose racism and promote the inclusion and equality of Black and brown people in society. 
One important way to learn about anti-racism is by reading. Here are the books we recommend. 
1. Assata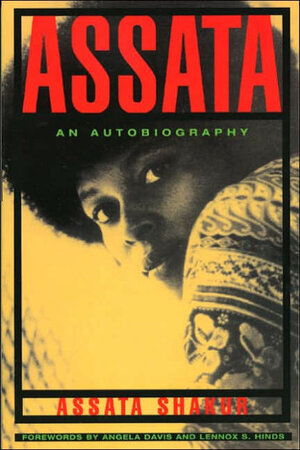 Author | Assata Shakur
A political autobiography about the justice system and Black activism in the '60s and '70s. Assata Shakur was a Civil rights activist and member of the Black Liberation Army and Black Panther Party. She was (without sufficient evidence) convicted of murder and later escaped prison to flee the country.
Review |"A sober, restrained, but forceful recollection. . . . A must book for those interested in the 'revolutionaries' of the 1960s" —Choice
Price | $19, or find secondhandORDER THIS BOOK
---
2. Between The World And Me
Author | Ta-Nehisi Coates
In this #1 New York Times bestseller, Coates weaves personal narrative with reportage to explain racism in America—in history and as it exists today.
Review |"I've been wondering who might fill the intellectual void that plagued me after James Baldwin died. Clearly it is Ta-Nehisi Coates. The language of Between the World and Me, like Coates's journey, is visceral, eloquent, and beautifully redemptive. And its examination of the hazards and hopes of black male life is as profound as it is revelatory. This is required reading." —Toni Morrison
Price | $26, or find secondhandORDER THIS BOOK
---
3. Breathe: A Letter to My Sons
Author | Imani Perry
Perry is a professor, writer, and mother to two sons. This autobiography explores coming of age as a Black person in current-day America and speaks to the challenges of parenting Black children in an unjust world.
Review |"A masterfully poetic and intimate work that anchors mothering within the long-standing tradition of black resistance and resourcefulness." —Kirkus Reviews, Starred Review
Price | $18, or find secondhandORDER THIS BOOK
---
4. Heavy
Author | Kiese Laymon
In his defiant and compelling memoir, Laymon reflects on his coming of age as a Black man in the American South and the realities faced by communities of color in this country.
Review |"How do you carry the weight of being a black man in America? In electrifying, deliberate prose, Kiese Laymon tries to answer that question…He writes about what it means to live in a heavy body, in all senses of that word…To call the way Laymon lays himself bare an act of courageous grace is beside the point but what and how he writes in this exceptional book are, indeed, acts of courageous grace." —Roxane Gay
Price | $16, or find secondhandORDER THIS BOOK
---
5. Hood Feminism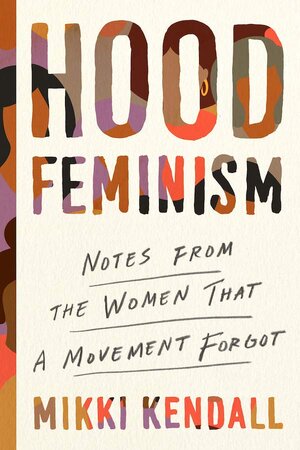 Author | Mikki Kendall
A collection of critical essays that explores the modern-day feminist movement, its blind spots, and its failure to secure equality for all women.
Review |"Elicits action by effectively calling out privilege . . . This can be a tough read, even for the most woke and intersectional feminist, and that's exactly how it should be." —Bust
Price | $26, or find secondhandORDER THIS BOOK
---
6. How to Be an Antiracist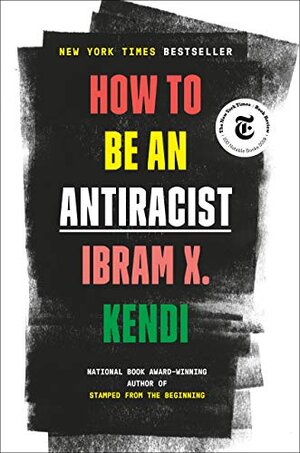 Author | Ibram X. Kendi
Kendi is the founder of the Antiracism Research and Policy Center. His New York Times bestselling book explains why neutrality is not an option. In order to stand against racism, we have to be actively antiracist—and this book is the instruction manual.
Review |"Kendi has gifted us with a book that is not only an essential instruction manual but also a memoir of the author's own path from anti-black racism to anti-white racism and, finally, to antiracism…" —NPR
Price | $27, or find secondhandORDER THIS BOOK
---
7. I'm Still Here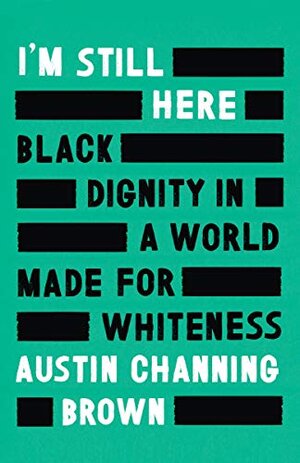 Author | Austin Channing Brown
This book is a powerful account of what it's like growing up as a Black Christian woman in America. Channing Brown addresses some of today's most pertinent topics—including the intersections of racial justice and religion.
Review | "A deeply personal celebration of blackness that simultaneously sheds new light on racial injustice and inequality while offering hope for a better future." —Shondaland
Price | $25, or find secondhandORDER THIS BOOK
---
8. Me and White Supremacy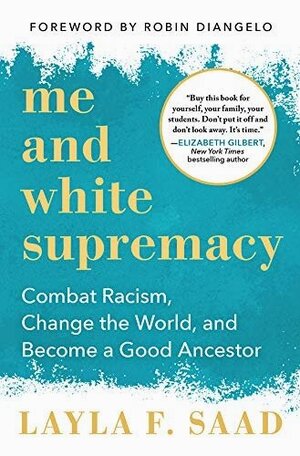 Author | Layla F. Saad
Saad has gifted the world an unparalleled resource for digging up the deepest and most disguised layers of white supremacy. This book is best experienced as a journey, and the chapters are presented in bite-size lessons so readers can sit with the content, allow for introspection, and engage in essential conversations with friends and family members.
Review |"Layla not only engages readers effectively — she hands them the tools they need to change themselves so that they can better the lives of millions of people worldwide." —Rachel Cargle
Price | $26, or find secondhandORDER THIS BOOK
---
9. My Vanishing Country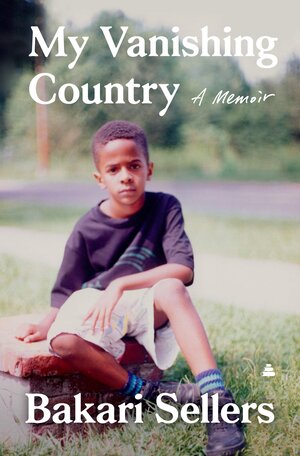 Author | Bakari Sellers
Part memoir, part historical and cultural analysis, this book illuminates the continued systemic oppression and broken systems experienced by Black Americans, specifically in the South.
Review |"In his captivating memoir, Sellers not only brings a personal touch to the resilient people in places like his hometown Denmark, South Carolina, but he also rings the alarm about dangerous policies being enacted across the state and the devastating impact that they are having on people's everyday lives." —Hillary Clinton
Price | $27, or find secondhandORDER THIS BOOK
---
10. One Person, No Vote
Author | Carol Anderson
From the New York Times bestselling author of White Rage (another one for your list) comes a harrowing read about voter suppression, gerrymandering, and racial discrimination during elections. Anderson also speaks to the resistance and the organizations fighting for equal and fair votes.
Review |"A ripped-from-the-headlines book…Anderson is a highly praised academic who has mastered the art of gathering information and writing for a general readership, and her latest book could not be more timely." —Kirkus
Price | $19, or find secondhandORDER THIS BOOK
---
11. Tears We Cannot Stop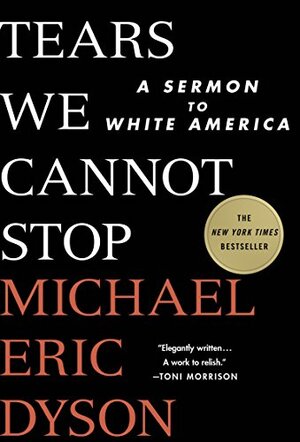 Author | Michael Eric Dyson
This New York Times bestseller is an urgent and necessary read for White Americans. We must face difficult truths about Black grievances, Dyson explains; and this book is a starting point.
Review |"One of the most frank and searing discussions on race … a deeply serious, urgent book, which should take its place in the tradition of Baldwin's The Fire Next Time and King's Why We Can't Wait." —The New York Times Book Review
Price | $25, or find secondhandORDER THIS BOOK
---
12. The Fire Next Time
Author | James Baldwin
First published in 1963, Baldwin's two-essay collection is an iconic and classic piece of literature that belongs on every bookshelf. It's only 128 pages, so read it one sitting (and then read it again, and again).
Review |"Basically the finest essay I've ever read…Baldwin refused to hold anyone's hand. He was both direct and beautiful all at once. He did not seem to write to convince you. He wrote beyond you." —Ta-Nehisi Coates
Price | $14, or find secondhandORDER THIS BOOK
---
13. The Fire This Time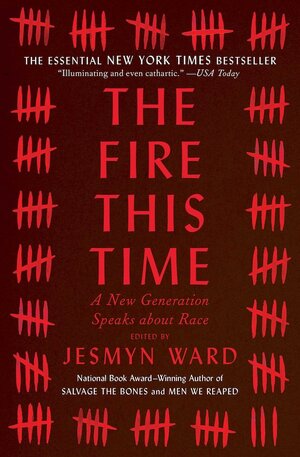 Author | Jesmyn Ward
Following in the footsteps of the late James Baldwin (and created in response to "The Fire Next Time"), Ward offers words for a new generation about the past, present, and future of race in America. Compiled as an anthology, it includes some of today's most necessary writers and poets.
Review |"With this gorgeous chorus — Ward has done the same [as her ancestors]: she has created a world, a space, the one she, herself, was seeking. A new type of belonging, a new place to belong, is exactly what she has given us." —L.A. Review of Books
Price | $16, or find secondhandORDER THIS BOOK
---
14. The New Jim Crow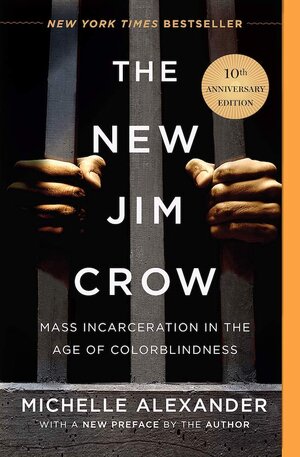 Author | Michelle Alexander
It's hailed one of the most important nonfiction books of the 21st century; judges have cited the text and it's been assigned as required reading on campuses across the country. Above all, this New York Times bestseller has served as a catalyst for change in the American justice system.
Review |"Devastating. . . . Alexander does a fine job of truth-telling, pointing a finger where it rightly should be pointed: at all of us, liberal and conservative, white and black." —Forbes
Price | $19, or find secondhandORDER THIS BOOK
---
15. They Can't Kill Us All
Author | Wesley Lowery
A timely book about police violence against Black communities in the United States. From Ferguson to Charleston to Baltimore, Lowery interviews victim families and reports from the most heavily policed cities in our nation.
Review |"Lowery takes us inside the pain and courage of those who have cared to challenge the police and this nation. He details their stories and, along the way, provides a powerful and all-too-human account of what it means to be a reporter in a time of profound crisis. His example gives me renewed home in those who report the news."
—Eddie S. Glaude, Jr.
Price | $17, or find secondhandORDER THIS BOOK
---
16. Sister Outsider
Author | Audre Lorde
A collection of 15 essential essays from Audre Lorde, the late feminist and Black lesbian poet. Praised as "landmark writings," Lorde speaks to racism, sexism, LGBTQ+ issues, and more.
Review |"[Sister Outsider is] another indication of the depth of analysis that black women writers are contributing to feminist thought." —Barbara Christian
Price |$17, or find secondhandORDER THIS BOOK
---
17. When They Call You A Terrorist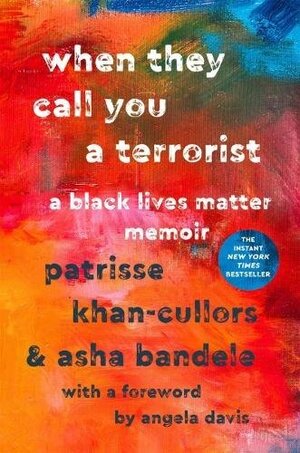 Authors | Patrisse Khan-Cullors, Asha Bandele
A poetic and powerful memoir about the founding of Black Lives Matter—a movement that demands justice for all in the land of the free.
Review |"This powerful book by Black Lives Matter co-founder Patrisse Khan-Cullors reminds us American racism is pervasive…the mission of Khan-Cullors and her fellow activists has never been more important—or more urgent." —The Guardian
Price | $25, or find secondhandORDER THIS BOOK
---
18. White Tears/Brown Scars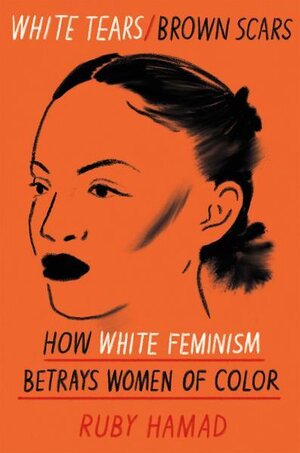 Author | Ruby Hamad
An impactful book of history and cultural criticism that argues white feminism—from Australia to Zimbabwe—has been a weapon of white supremacy and patriarchy deployed against women of color.
Review |"…An essential guide for those who want to be truly intersectional in their feminism. Ruby Hamad skillfully distills history, academic research, and lived experiences of women of color to create an engaging inquiry into white supremacy and the role of white women within it." —Zeba Talkhani
Price | $17, or find secondhandORDER THIS BOOK
---
19. Why I'm No Longer Talking to White People About Race
Author | Reni Eddo-Lodge
What started as a blog in 2017 is now a Sunday Times bestseller in which Eddo-Lodge educates white people about the historical and present-day racism in the UK.
Review |"You don't have to live in the U.K. to recognize the issues of white privilege, class, feminism and structural racism that [Eddo-Lodge] explores in this essential book." —Silvia Viñas, NPR
Price | $17, or find secondhandORDER THIS BOOK
---
20. Words of Fire
Editor | Beverly Guy-Sheftall
This is the first major anthology to trace the development (from the early 1800s to the present) of black feminist thought in the United States. It features a comprehensive collection of writings from more than sixty African American women.
Review |"The indefatigable Beverly Guy-Sheftall has put together a breathtaking sweep of African American feminist thought in one indispensable volume." —Elizabeth Spelman
Price |$27, or find secondhandORDER THIS BOOK
---
21. White Fragility
Author | Robin DiAngelo
A New York Times bestselling book that examines "white fragility"—what it is, why it exists, and how it's a pivotal player in continued racial inequality. This book teaches us how to dismantle privilege, uncenter ourselves from conversations, and listen to our Black communities.
Review | "The value in White Fragility lies in its methodical, irrefutable exposure of racism in thought and action, and its call for humility and vigilance." —The New Yorker
Price | $16, or find secondhandORDER THIS BOOK