Designed to be better, engineered to last
longer
WHO THEY ARE
(re)x founder Paulina Quintana is no stranger to the waste produced by the fashion industry. After running a children's clothing line for 13 years, she knew something had to be done. With so many ways to make an impact, she decided to focus on a seemingly small action point with a huge payoff -- clothing hangers. An eco-solution to an object that everyone uses opens the door to big change!

Recovered ocean plastic and other hard-to-recycle plastics are ground up and formed into the revolutionary (re)x hanger. With thoughtful touches like a reinforced pant bar that's extra thick to stand up to any garment, reinforced bridge brace, and integrated strap hooks, these hangers are ready for your chunkiest sweater, strappiest tank top, and heaviest jacket. On the off chance that your hanger doesn't last forever, they are also fully recyclable!
Shop (RE)X
Ocean waste is a huge issue. Through her experience in the fashion industry, Paulina Quintana was horrified by the sheer number of plastic hangers that are briefly used and quickly discarded. Tipping her environmentalist cap, she decided to tackle the problem by targeting a small item that has a big impact: hangers!
These notable hangers are made with 100% recycled plastic. While it's nearly impossible not to consume any plastic, (re)x offers an everyday product that provides an opportunity to give plastic waste a new life outside of the landfill. Ocean plastics and other tough-to-recycle plastics are carefully turned into these sturdy hangers, ready to make their debut displaying your clothes oh so sustainably! In the situation where your hanger breaks, (re)x recycles them into new (re)x hangers, too. Talk about a closed-loop system!
(re)x partners with a top-of-the-line manufacturing partner in South Africa, Ocean Plastic Technologies, that utilizes proprietary technology to turn waste into useful household goods! This plastic is sourced directly from local South Africa beach cleanups and recycling efforts. Not only are these hangers good for the environment, but they are also supporting local communities, too. Their packaging supports groups of single moms in South Africa, where they hand-print and assemble each and every package!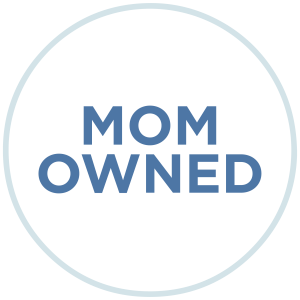 Mom Owned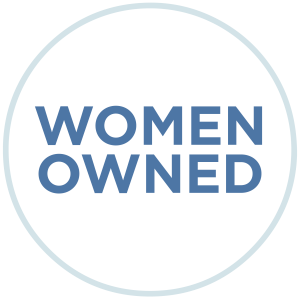 Women Owned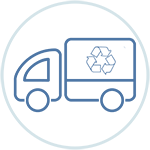 Recyclable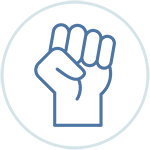 Empowers Women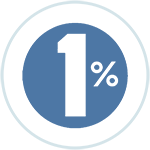 1% for the Planet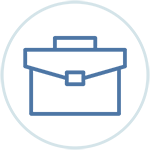 Safe and Fair Labor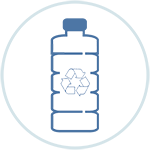 Recycled Plastic
100% Recycled Content
Shop Products from (re)x
Velvety and sensual, this floral fragrance captures the essence of orange jasmine with notes of white gardenia, silky musk, and citrus blossoms. Ylang ylang and hints of sticky nectar meld together as the candle burns, evoking memories of Taiwan's tropical humid evenings. Approximate burn time: 50 hours Care Instructions: Plant-based wax, essential oils and fragrance, ceramic jar Always trim the wick to ¼ inch prior to each use. If the flame is creating black smoke residue on the inner side of the jar, extinguish the flame and trim the wick before lighting it again.

Regular price

Sale price

$78.00 USD

Unit price

per

100% organic and fair trade coffee grown in Chiapas, Mexico. 5 pounds whole bean. Comes in compostable, PLA lined, Kraft packaging. Certified Organic - So you know it was grown without the use of herbicides and pesticides. Better for the earth and the people. Organic farming techniques promote healthy ecosystems, from the soil and the bees, to the birds and the trees. Certified SPP - Standing in solidarity with small parcel farmers for fair wages, true democracy, cultural identity, human dignity, and equality. Guarantees a minimum price per pound, regardless of the stock exchange. The governing body of this certifier is the small parcel producers themselves. Certified Fair Trade - To support the movement of conscious consumerism in North America. Guarantees a minimum price per pound and provides coffee producers premiums for community development. Shade Grown, Bird Friendly, High Altitude - Ideal climate for production of high quality arabica coffee, while promoting biodiversity and protecting migratory bird habitat. No plantation coffee here. Single Origin- Directly traded to promote the growth of lasting relationships, cooperation, support, and quality. We lift each other up!  

Regular price

From $6.99 USD

Regular price

$15.00 USD

Sale price

From $6.99 USD

Unit price

per

The Tatreez Apron is your next favorite kitchen accessory. The apron is the ideal kitchen companion that will add style to any cooking routine. The tatreez motif adorned on this apron is called "Sea" (Bahar in Arabic).Crafted and stitched with care by our women artisans from the West Bank, each creation is 100% handmade. We also use locally sourced materials in our products to create pieces that are truly authentic and Palestinian-made. Shop with us to look and feel your best.Product Details: Apron measures 19"long x 20" wide with 18" straps Locally sourced fabric from Nablus About Darzah: Ethical handmade goods from artisans in Palestine Fair Trade Certified by Fair Trade Federation. Made out of upcycled and by-product materials

Regular price

Sale price

$29.00 USD

Unit price

per

BEAUTIFUL HANDCRAFTED PLACEMATSBring a sense of serenity onto your table tops with these forrest green placemats. Each piece is woven on a handloom and customarily made of Inabel fabric; which is uniquely prepared by turning cotton fiber into spools of beeswax-brushed yarn. Finished with raised ribbed-like patterns called 'wasig', these beautifully handcrafted placemats carry vibrant traditions into your home. SUSTAINING LIVELIHOODSMade by former orphans, elderly artisans and students in a small family-run center located in Llocos, Philippines. These handwoven products provide the weavers with a sustainable income while keeping the craft alive.    Artisan Made From the Tribes of Southeast Asia to your Home Connection to Nature Celebrating Natural Products from the Earth Handwoven Artisans Channel their Passion and Love for the Craft into our Products

Regular price

From $12.80 USD

Regular price

Sale price

From $12.80 USD

Unit price

per

Reach a dog-like level of zen and relaxation with this tapestry throw blanket. Created for dogs and dog lovers alike, this blanket features original Awoo artwork inspired by the earliest records of (wo)man's best friend. Perfect to drape on the bed, hang on the wall, or our personal favorite- snuggle up with your bff on a lazy Sunday.  Made in the USA. Materials: Woven with cotton and recycled yarns. Care: Machine wash cold on delicate Tumble dry on low

Regular price

$95.00 USD

Sale price

$95.00 USD

Unit price

per

Product details: Recycled PVC case. (2) 18/8 food-grade stainless steel straw - silver/bent. Straw cleaning brush. BPA free. Dishwasher safe. All SWZLE products are eco-friendly and make it easy for you to be, too. The straws are stainless steel and BPA-free, and the case is printed with plant-based dyes. Both will last a lifetime because we practice what we preach.

Regular price

Sale price

$9.99 USD

Unit price

per

When you are done being amazing all day and you want something to help you relax, we've got you covered. This is the tea you've been dreaming of. Designed to help you sleep better. Weinfused reishi mushroom, ashwagandha root, and valerian root into this dreamy blend to help mellow you out and let you achieve deep and restful sleep. After a cup, you'll instantly feel mellow, relaxed, and ready to catch some z's. Go ahead and try it.

Regular price

Sale price

$24.00 USD

Unit price

per

This tea is meant to give your morning ritual a whole new tone. Carefully crafted to make you feel bright, energized, and ready to take on the day. Cordyceps, rhodiola, and L-Theanine, were incorporated to create an elevated version of your daily dose of caffeine. It's time to level up your morning routine and to start feeling like the Rockstar that you are. When you sip it, you'll feel awake and able to thrive. What else do you need to hear? Try it.

Regular price

Sale price

$24.00 USD

Unit price

per

This tea isn't just pretty, it's your new best friend for when you need an extra boost of energy. With the Flow tea, staying on task and being more productive are your new superpowers. Gotu kola, eleuthero, and a special selection of super berries make this rad brew the ultimate way to crush your deadlines and perform at your best. Put simply, use this when you need to get er' done. Once you sip it, you'll feel more open-minded, more creative, and focused. What are you waiting for? Try it.

Regular price

Sale price

$24.00 USD

Unit price

per

Reach a dog-like level of zen and relaxation with this tapestry throw blanket. Created for dogs and dog lovers alike, this blanket features original Awoo artwork inspired by the 4-legged, OG nap professional in your life. Perfect to drape on the bed, hang on the wall, or our personal favorite- snuggle up with your bff on a lazy Sunday.  Made in the USA. Materials: Woven with cotton and recycled yarns. Care: Machine wash cold on delicate Tumble dry on low

Regular price

$95.00 USD

Sale price

$95.00 USD

Unit price

per

MULTI-PURPOSE HANDMADE RATTAN BASKETThese intricately crafted baskets add a unique natural element to your home. Use them as a beautiful storage or artisanal houseplant holder. Handmade using small strips of rattan, they're a treasure to keep.  FAIR TRADE AND SUSTAINABLECrafted by artisans of the indigenous Penan people, each basket has a unique, intricate pattern that reflects their rich heritage.Your purchase supports the basketry cottage industry, which has been adversely affected by overdevelopment of the Penan's traditional lands in Borneo, Malaysia. Artisan Made From the Tribes of Southeast Asia to your Home Connection to Nature Celebrating Natural Products from the Earth Handwoven Artisans Channel their Passion and Love for the Craft into our Products

Regular price

Sale price

$56.00 USD

Unit price

per

100% organic and fair trade coffee grown in Chiapas, Mexico. 5 pounds whole bean. Comes in compostable, PLA lined, Kraft packaging. Certified Organic - So you know it was grown without the use of herbicides and pesticides. Better for the earth and the people. Organic farming techniques promote healthy ecosystems, from the soil and the bees, to the birds and the trees. Certified SPP - Standing in solidarity with small parcel farmers for fair wages, true democracy, cultural identity, human dignity, and equality. Guarantees a minimum price per pound, regardless of the stock exchange. The governing body of this certifier is the small parcel producers themselves. Certified Fair Trade - To support the movement of conscious consumerism in North America. Guarantees a minimum price per pound and provides coffee producers premiums for community development. Shade Grown, Bird Friendly, High Altitude - Ideal climate for production of high quality arabica coffee, while promoting biodiversity and protecting migratory bird habitat. No plantation coffee here. Single Origin- Directly traded to promote the growth of lasting relationships, cooperation, support, and quality. We lift each other up!

Regular price

Sale price

$65.00 USD

Unit price

per