Imagine a place where eco-friendly isn't just a buzzword but a lifestyle. Beyond just offering sustainable options, we're also waving the flag high for vegan and cruelty-free alternatives in everything from beauty to fashion. Curious about the rave around vegan and cruelty-free? Buckle up for an enlightening ride that's all about celebrating you, our furry friends, and Mother Earth. Stick around as we dive into the 'why's and 'what's, sprinkled with some top picks you won't want to miss from our Verte Mode!
Defining Vegan & Cruelty-Free
Vegan and cruelty-free can go beyond choosing a certain diet preference, maybe you've noticed some products labeled "vegan" and "cruelty-free" as you walk the aisles of your favorite store. So let's talk about what these terms exactly mean!
Vegan Products
When a product is labeled as vegan, it means its free from any animal-derived ingredients. Animal-derived ingredients can range from beeswax, shellac, lanolin, collagen, or gelatin, some of which can be found in lip balms, serums, or nail polish.
Cruelty-Free Products
As most products opt-for alternative testing methods, many are shying away from product testing that doesn't involve animals. These brands prioritize the well-being of our furry friends!
Why Vegan & Cruelty-Free Matter
There's plenty of reasons why shopping vegan and cruelty-free products is the way to go. As you opt for these goodies, you're aligning your self-care routine with your values, by supporting brands that value animal welfare and kindness. You're also showing love to our planet as most vegan and cruelty-free products often come in eco-friendly packaging, which minimizes waste. To make things better, as you shop for your favorite vegan and cruelty-free skincare items, many of those products are made from natural ingredients that are actually plant-based!
Shop Our Top Vegan & Cruelty-Free Items
Seed Phytonutrients Vegan Body Moisturizer
Designed for normal to dry skin, the Seed Phytonutrients moisturizer features sunflower, coconut, and shea butter that nourish your skin through their lightweight formula. The subtle scent of cedar leaf and shade make your skin as hydrated as ever.
Seed Phytonutrients Vegan Everyday Shampoo
Organically made with sunflower seed oil and essential vitamins and minerals the Everyday Shampoo is for our normal to oily hair friends. The formula is gentle on your scalp and balances oils in your hair without the use of harsh chemicals or sulfates. 
Ecokorek Cork Vegan Backpack UMO Red 
The UMO Urban cork packback is the perfect statement accessory for your everyday travels. Made of the highest quality materials and handcrafted down to the smallest detail this eco-friendly and vegan pack perfectly compliments any outfit.
1 People Vegan Leather Capri Sandals In Charcoal Black 
This easy-going, two strap sandle is for all our free-spirited ladies out there who love to keep comfortable while tackling a busy day. These stylish sandals are a win-win, made of recycled material which is great for the planet and easy for you to slip on.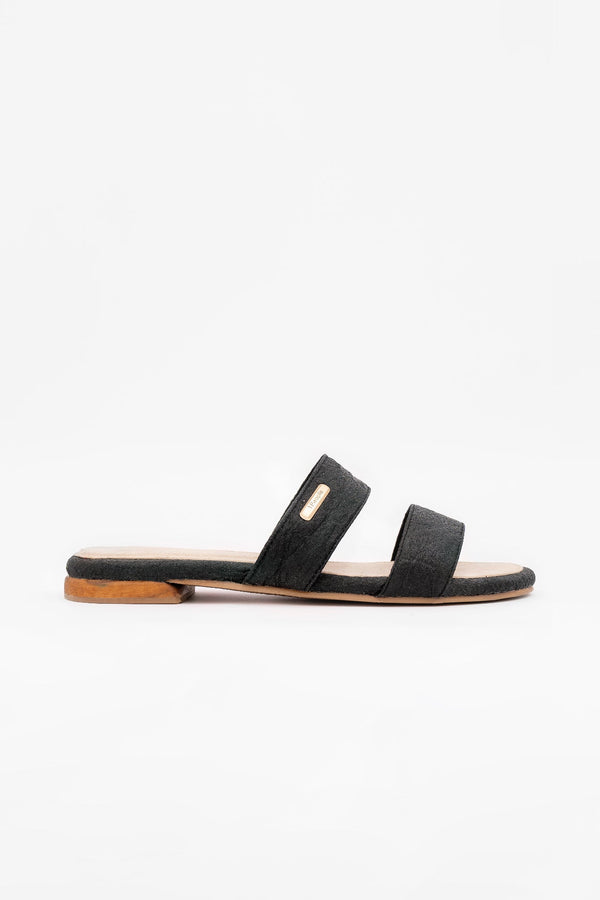 Nicely Natural Deodorant - Oakmoss Cypress Rose 
Nicely Natural Deodorant is the perfect unisex scent, offering a fresh and energizing blend of floral aromas. This safe, gentle, and effective deodorant offers 24-hour protection with seven active ingredients to absorb moisture and neutralize odor-causing bacteria's. 
Izzy Beauty Zero Waste Mascara Brown 
Not only does the Izzy Beauty Mascara give you long, luscious, lashes (try saying that five times) it's also a great cruelty-free, zero-waste and vegan option that has minimal impact to the environment.
31ST State Vegan Gentle Foaming Face Wash 
For all the fellas who want to up their skincare game, this gentle, non-drying foaming cleanser removes the day's dirt and shuts down breakouts. This non-irritating gentle foaming cleanser soothes and nourishes dry, irritated, and sensitive skin not mention, the it's made from ingredients that help strengthen the skin barrier.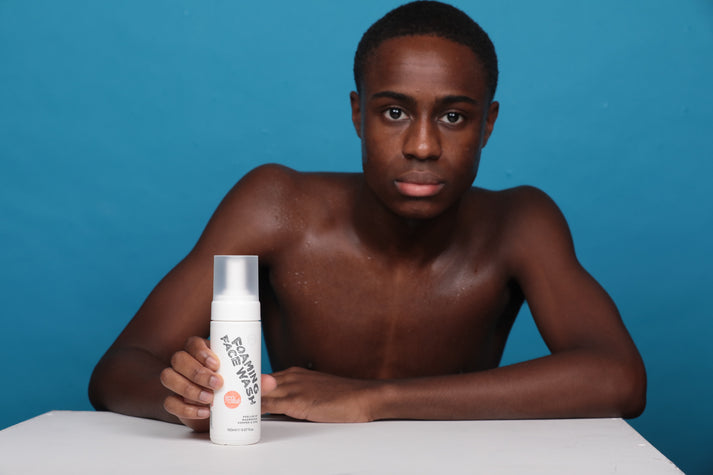 Allégorie Poppy Red Gala Puzzle Cardholder Crafted From Apple Peel
Not a big fan of carrying purses or large wallets? We got you covered with the Allégorie compact cardholder, crafted from natural apple peel and plant-based materials. With just enough space for an ID, cash, and ATM cards, this unique cardholder is all you need for a quick errand.
Sunnie Plastic-Free Conditioner Bar- Mango Scent
Switch out your bottled conditioner with Sunnie's plastic-free conditioner bar! This creamy, long-lasting conditioner is pact with vitamin E to help restore shiny hair and cocoa butter to provide hydration. Did you know one bar replaces up to three 250ml bottles of liquid conditioner?
Lizush Vegan Lavender Soap Bar
A true fan-favorite scent, nothing beats Lizush's Vegan Lavender Soap Bar, made of 100% all-natural ingredients. Moisturizing and soothing combined with lavender essential oils, this is truly the perfect soap bar that provides the healthiest skin.
Blue Heron Botanicals Vegan Lip Therapy
Everyone needs a good lip therapy product in their routine, and gosh is the Blue Heron Lip Therapy one of our favorites! This ultra-rich, organic lip conditioner is formulated to keep lips hydrated and smooth. It's completely plastic-free and low waste which we love.
We invite you to continue the mission of creating positive change and choosing more vegan and cruelty-free alternatives. Whether you're delving into skincare, makeup, apparel, or accessories, every conscious decision makes a big difference. Feel free to keep up with Verte Mode as we continue to share the beauty of living a sustainable lifestyle!