Fall is the season to embrace comfort! There's no better way to do so than with the coziest loungewear. Let's be cozy and conscious this season as we explore some of Verte Mode's eco-friendly loungewear pieces. From warm organic cotton to responsibly sourced materials, these pieces offer not only comfort but a commitment to a greener, more sustainable Earth.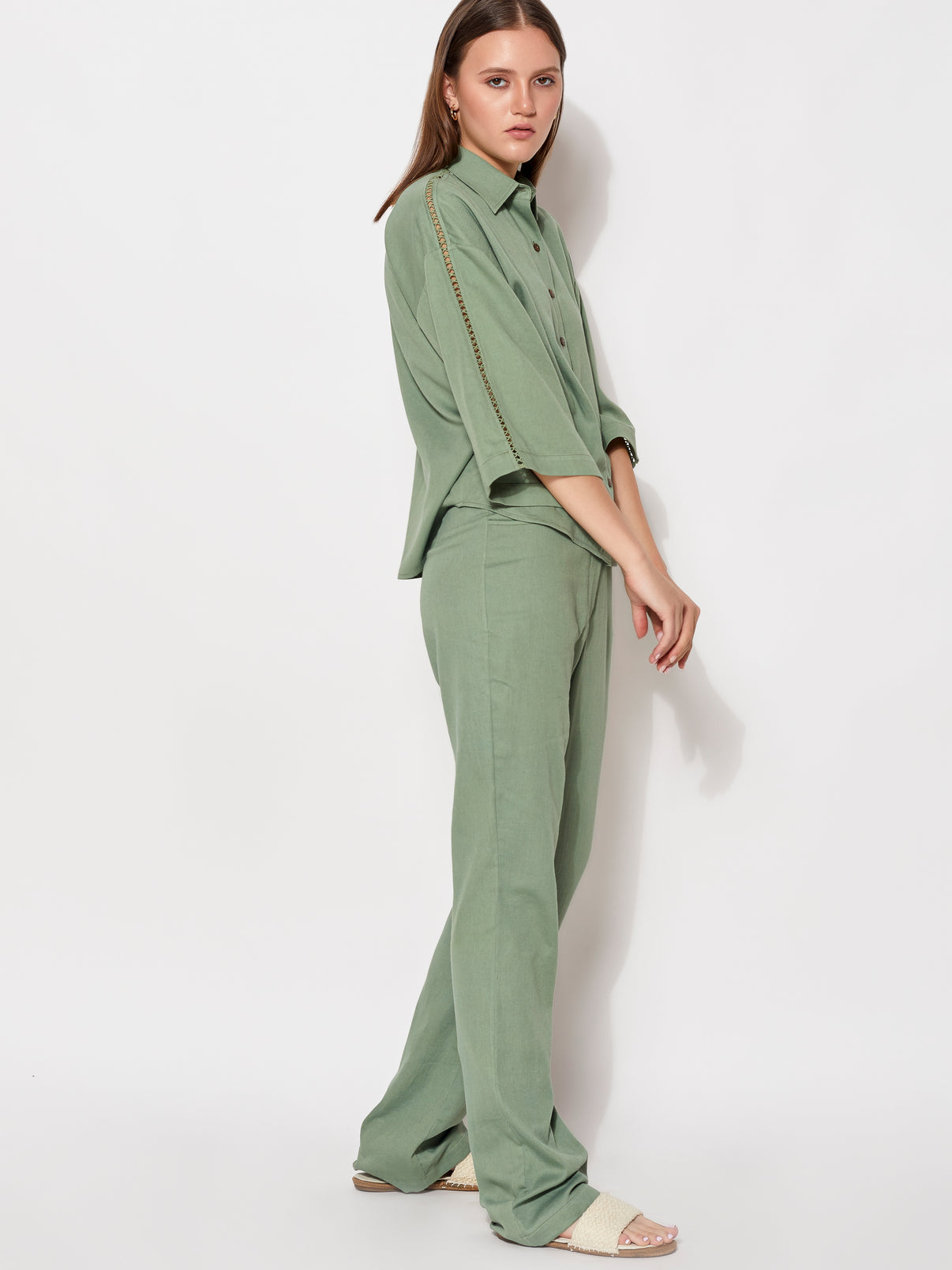 Anjum Khan - Sustainable Organic Alviya Olive Lounge Set
Crafting high-quality loungewear that offers comfort and style in equal measure. It's made from 100% organic cotton for a breathable and comfortable fit.
The Simple Folk - The Perfect Pajama - Children 
Classic and timeless, our delightfully soft, long-sleeve pajama is quite literally the stuff dreams are made of. Designed for cozy slumbers, this PJ is an instant heirloom piece, easily passed between siblings and future generations.  
Anjum Khan - Sustainable Organic Darya Blue-Purple Wide
The Anjum Khan set is the perfect loungewear for a put together look. Whether that be lounging around the house or going on a grocery run, you can count on this set to keep you comfy and stylish. 
Resew House Full Zip Sherpa Jacket
Full slip Sherpa jacket with two side pocket and an oversized design for you to wear it with more layer underneath.  
The Simple Fork - The Ribbed Legging - Women's - Indigo
Soft, lightweight, and stylish, these ribbed organic cotton leggings go with everything and will easily be one of the most versatile pieces in your wardrobe. They make the perfect minimalist loungewear.   
Gentle & Joy - Pima Cotton Dusty Rose Pajama Set
This two piece PJ set  is made from 100% Pima Cotton. Allowing for a comfortable sleep all night long, with a tagless label, ribbon tie drawstring pant, ruffled sleeve, embroidered lace detailing at the hem of pant. 
Resew House Women's Cuffed Lounge Pants
Made from our deadstock fabric with a drawcord reservable waistband and leg cuffs that make it the perfect fit for everyone. It also comes with two side pocket for you to carry all your accessories.  
1 People - Portonovi VEGEA Slippers In Oyster Black
Up to 15% of waste is observed during mass production. We have turned leftover insoles from post-industrial waste into our elegant Portonovi sandals that are perfect for your nights in. 
The Waight - The Acorn Dyed Sweatpant
These high-rise sweats hug the waist, relax through the hips, and taper at the ankle and cuff for a flattering silhouette— featuring fleece lined pockets. 
The Simple Folk - The Pajama Shirt
Softer with every wash, this beautiful fabric can be worn and loved for decades to come. GOTS certified and free from harmful chemicals, our organic linen is luxuriously airy. 
Elevate to new levels of comfort in these rib waistband sweater pants, with perfectly-sized front pockets, clean back, and a loose but not-too-wide leg. 
The Simple Folk - The Pajama Bottom
With deep pockets, elasticated waistband, and drawstring for the perfect fit, The Pajama Bottom is the comfort staple you'll reach for again and again. Made from organic linen, this lightweight trouser is easy to love both morning and night. 
Spend some time unwinding and recharging this fall in sustainably made loungewear. Shopping sustainable fashion is a small but impactful step towards a more eco-conscious world. Whether you're treating yourself to a new lounge set or on the hunt for a gift, Verte Mode is proud to share these selection of loungewear pieces that offer comfort without compromising style.