Verte Mode is revolutionizing Black Friday by embracing Green Friday. What's Green Friday you ask? In an effort to prioritize sustainability this year, we're featuring slow fashion pieces and eco-friendly products that are just as great as your favorite big name brands.Black Friday has often been utilized by fast fashion brands to drive sales, but the environmental consequences of their production and ethical practices are frequently overlooked. As a sustainable marketplace, Verte Mode collaborates with brands who are committed to providing great quality items that don't harm the planet. From fashion to skincare, and home essentials, this guide features it all, encouraging conscious and eco-friendly shopping.
Women's Fashion
YESAND - Cristen Midi Sweater Skirt
With its all over ribbed knit fabric, it hugs in all the right places and can easily take you from work to the weekend. Super soft, stylish, and sustainable—all of our favorite things. 
Easy Sundays - Sustainable AtPeace Hoodie
The hoodie you'll never want to take off with fabric so soft your skin will thank us. The perfect staple with breathable fleece fabric on the inside, and buttery soft fabric on the outside.  
The Waight - The Undyed Sweatpant
These high-rise sweats hug the waist, relax through the hips, and taper at the ankle and cuff for a flattering silhouette— featuring fleece lined pockets. 100% Organic Cotton. 
1 People - San Francisco - Sustainable Denim Boilersuit
The denim jumpsuit you didn't know you needed. Easy to dress up or dress down, the Boilersuit is designed from leftover fabrics.
La Femme Apéro Mona Dress - BABY RIB KNIT 
Super stretchy and shaping micro-rib jersey knit dress, with wide V-neck opening that can be worn off-the-shoulder. Waist panel for support, cut-out and high slit detail at the back.
Easy Sundays - Fluffy Fleece Jacket
From the comfort of your couch to your favorite hike, we designed the Sunday Fleece Set to go wherever you do. 
Resew House - One Pieces Exercise Dress 
Sporty but also fashionable. Made in our Lightweight recycled nylon fabric featuring a built-in shorts liner and built-in bra.
​​Dooeys - Plant-Based Recycled Vegan Women's Black House Mules
The Black House Mules are a go-to for any outfit and provide the support you need to conquer life at home and coziness you crave when kicking back. Effortlessly dress them up or down for wherever the day takes you at home. 
The Spiral Earrings are perfect for the minimalist who wants a simple, yet unique look. These earrings give the illusion of a second piercing without actually having one, & are so comfortable you might forget you're even wearing them.  
Men's Fashion
Seaav Athletics - Recycled Poly Men's Poseidon Jogger 
Stylish to wear out, comfy for staying in. Featuring a drawstring waistband and open side pockets for an extra comfy feel. 
Cariuma - Men's Salvas White LWG Leather/Ice Sustainable Sneaker
Handcrafted with leather from LWG Gold-Rated suppliers, SALVAS is a timelesssneaker designed to look and feel even better with age.
Zenkind - Plant-Based Leather Natural Mens Wallet
Mens Wallet with pocket and coin holder. Made from 100% plant based and biodegradable Coconut leather.
Rakcle - Alex Blue Nights Sneaker
Look good, feel good and do good in sustainable, eco-friendly footwear from Rackle. The ALEX is made with a 100% sustainable hemp upper and Eco-Pure®, a foam midsole/outsole unit that promotes bio-degradation.  
Skincare
Sunshine Rituals - Herbal Ear Oil 
Ear oil is an herbal infused oil that helps to prevent ear damage, ward off infections, and decrease inflammation. Using an ear oil helps promote a healthy ear canal that is properly hydrated and clear of excess wax and microbes.
UpCircle Beauty - Caffeinated Skincare Duo 
Powered by coffee to brighten, nourish and hydrate, this pack includes UpCircle's best-selling Eye Cream and Face Serum. Made using upcycled coffee oil from leftover coffee grounds, these will help fade the appearance of dark spots as well as make your skin glow.
Activist Skincare - Refillable Trial & Travel Kit
Try every product in our line with the Activist Skincare Travel Kit, designed to last 2-4 weeks of daily use. It's refillable, so you can use it forever as your travel set.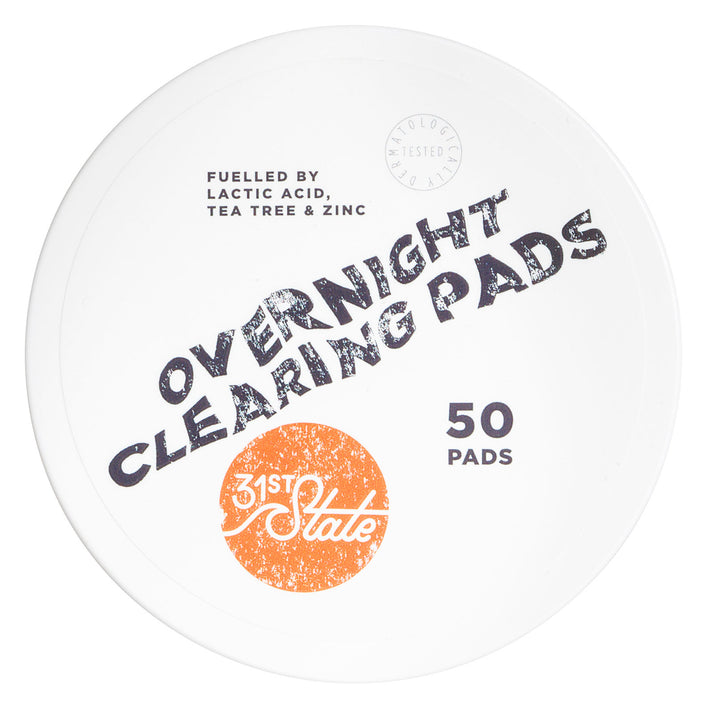 31St - Vegan Overnight Acne Clearing Pads
Tackle existing acne and prevent future breakouts with a quick pre-bedtime swipe. Developed with congested teenage skin in mind, these biodegradable pads exfoliate and unclog blocked pores with natural, active ingredients. 
Tidalove - All-Natural Vegan Plant-Based Calming Facial Cleanser Beans
3 in 1 facial cleanser, exfoliator & wash off mask without plastic landfills: These face wash beans are gentle enough for everyday cleanser and exfoliator, or as a wash-off mask.
Live Like You Green It - Vegan Organic Skincare Lavender + Vanilla Body Butter 
Nothing can compare to the ever-popular blend of lavender and vanilla. This classic scent just got even better with the addition of natural resins that combat anxiety and dry skin.
Humanist Beauty - Herban Wisdom® Eye Cream + Facial Oil Set
Save when you buy the pair! The Herban Wisdom® Eye Cream and Facial Oil are both EWG Verified and overflowing with super nutrients. Treat your skin to a full-spectrum of super-antioxidants, adaptogens, nourishing moisture and peptide goodness. 
Home Essentials
Darzah - The Carnation 16x16 Pillow - Cream 
The Carnation Pillow is the perfect piece to tie your living room or bedroom together. Unique yet refined in design, this pillow is the ideal housewarming gift.
Darzah - The Carnation 16x16 Pillow - Black
The Carnation Pillow is a chic piece of decor that will suit any home and living area. Use it as an accent pillow or fill your home up with comfy tatreez designs.
Amour Linen - Linen Pillowcase
Made from high-quality linen in mustard color that will give a touch of elegance and minimalism to your room. This beautiful linen pillow cover combines effortless elegance and casual style, so while you are having a much-needed sleep you are feeling as comfortable as possible.
Circular Bodies - Coconut Home Bar
The Everything Home Bar is a 3-in-1 dish soap, hand soap and stain remover for clothing. It is 100% organic and comes in bar form, making it a great plastic free, toxin free alternative to clean your home.
While this collection only uses one common design element, lines, its variations of spaces, thicknesses and colors create a wide variety of aesthetics versatile enough for any bathroom.
Awoo Pet Essentials - Splash Mats
Keep your kitchen clean and safe with the Awoo Splash Mats. Crafted from BPA- and PVC-free silicone, the mat's non-slip surface and sleek half-moon shape provide a secure, hygienic surface for mealtime and beyond. 
Swap out disposable mop covers with our 100% Cotton Mop Covers—a sustainable choice for your mop.
Saged Home - Fabric Pouch & Facial Tissues Set
Our fabric tissue box is designed to perfectly accommodate reusable tissues. Simply fold them into each other, and they effortlessly pop through the opening.    
Neepa Hut - Alocasia Poly + Handwoven Planter Basket
Freshen up your home with this beautifully woven planter. The handwoven basket is sure to set the atmosphere in your home while bringing a touch of nature and purifying the air.
Aerangies - No. 2598 The Ranch Candle 
The scent is masculine, warm, and inviting — its inspiration a wood-paneled study populated with old books and aged leather furniture, and where the smell of tobacco from a burning cigar competes with the smoldering embers in the fireplace, diluted only by an occasional blast of the fresh country air.