As an online marketplace, Verte Mode is proud to provide a variety of sustainable brands and ethically made products. Our eco-friendly products range from trendy fashion selections, everyday household items, and top skincare must-haves. Verte Mode's extensive selection reflects our commitment to eco-conscious living which is why we carefully choose the brands we choose to partner with to ensure the highest sustainable measures are met. We've recently added new brands and have curated a list of some of our favorite new arrivals. 
Darzah Tatreez Ankle Boot - Black And Ecru
Hand embroidered by refugee and low-income women artisans with a traditional Palestinian tatreez design. The perfect additions to your winter wardrobe. 
UpCircle Beauty - Caffeinated Skincare Duo
Powered by coffee to brighten, nourish and hydrate, this pack includes UpCircle's best-selling Eye Cream and Face Serum. Made using upcycled coffee oil from leftover coffee grounds, these will help fade the appearance of dark spots as well as make your skin glow.
SUGARSUGAR Wax - Glow Wand Ultimate Dry Brush
Our Glow Wand dry brush is made with all-natural bristles for maximum skin stimulation without aggravating the skin. The handle is made of sustainably sourced renewable wood for an ergonomic grip. 
Izzy Beauty Zero Waste Cheek + Lip Hue Flushed Pink
Give your lips and cheeks a rosy, natural-looking flush and lasting hydration with this subtle and sustainable stain in FLSHD PNK. Clean, buildable and endlessly refillable, the Zero Waste Lip + Cheek Hue has a creamy gel texture that hydrates as it melts into the skin for a soft wash of barely-there color. 
Izzy Beauty Zero - Waste Brow Gel Medium Brown 
Brow out of polluting the planet with this sustainable eyebrow gel that thickens, shapes and holds in a single swipe.
Activist Skincare - Refillable Trial & Travel Kit
Try every product in our line with the Activist Skincare Travel Kit, designed to last 2-4 weeks of daily use. It's refillable, so you can use it forever as your travel set.
A casual "track" feel in a dress. Contrast color side stripe, split sides, crew neck with drop shoulder.
Antonia Erre - Organic Cotton Cardigan
Kate Cardigan is the extra soft cardigan in Organic Cotton. Inspired by British supermodel and designer Kate Moss, queen of effortless streetwear. Comfort and style are key to this look.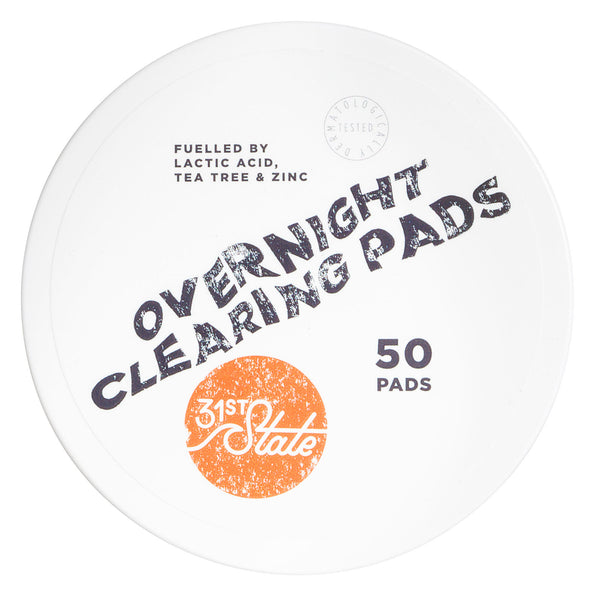 31St State - Vegan Overnight Acne Clearing Pads
Tackle existing acne and prevent future breakouts with a quick pre-bedtime swipe. Developed with congested teenage skin in mind, these biodegradable pads exfoliate and unclog blocked pores with natural, active ingredients. 
Circular Bodies - Coconut Home Bar
The Everything Home Bar is a 3-in-1 dish soap, hand soap and stain remover for clothing. It is 100% organic and comes in bar form, making it a great plastic free, toxin free alternative to clean your home.
These versatile tiny pieces make for perfect cocktail napkins or travel wipes. They are the perfect substitute to save on paper-towels in washrooms, as a body scrub or face cloth that's very gentle on skin. 
Amour Linen - Lapland Mid-Length Linen Dress
Mid-length linen dress LAPLAND. With buttons and pockets. Perfect for every occasion! Wear it to work or when you go out! Perfect for a party, too! 
Kiki Organics - Beeswax Food Wrap Set
Each year the average person uses over 2,000 sq ft of plastic wrap. These wraps are reusable for ~1 Year or more, when taken care of properly. Keeps foods fresher longer. Let your cheese & bread breathe and stay fresh without becoming stale.
We hope these new arrivals encourage you to take a step towards a greener future. Verte Mode is constantly adding sustainable products to our catalog so stay tuned for as we continue to expand our collection in the spirit of sustainable living.